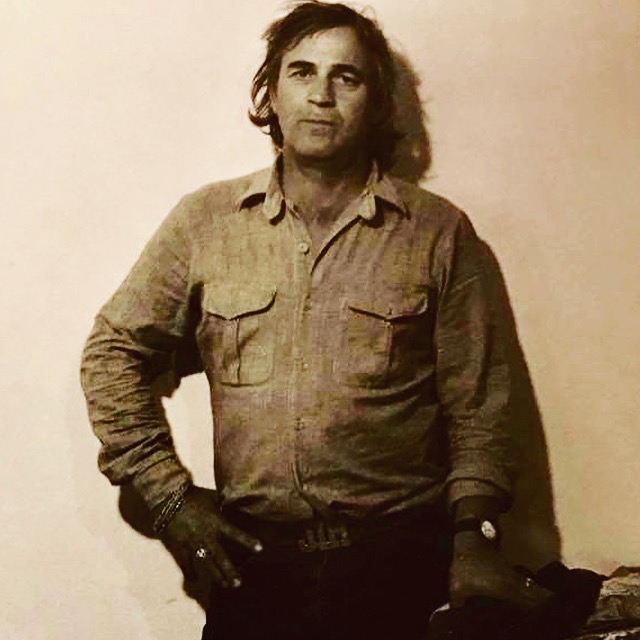 James Granberry Davis was born in 1931 in Springfield, Missouri. He earned a BFA and a MFA from the University of Wichita in 1959 and 1962, respectively. While residing in Wichita, Davis and five of his friends founded the Bottega Gallery, a unique show space for Beat Generation Artists. During the three years it was open, the Bottega Gallery played a significant role in the Wichita arts community.
Between 1962 and 1967, Davis traveled extensively throughout Mexico and the Southwest. In 1967, he began his teaching career at the University of Missouri. Davis returned to the Southwest in 1969 when he was offered a job teaching at the University of Arizona. He taught there until 1993, when he retired from teaching to focus on his own painting.
Over the past forty years, James Davis has created a provocative and beautiful world of narrative painting. His existential viewpoint confounds us with humor and tragedy. His art involves the fusion of observation, projection, and painterly virtuosity. Today, Davis is a nationally acknowledged master of his craft. His paintings are part of the permanent collections across the country including the Metropolitan Museum in New York, the Tucson Museum of Art, the Smithsonian American Art Museum, the Hirshhorn Museum, and the National Gallery in Washington, D.C.